Cardiff and Glamorgan Memorial Park and Crematorium
The Cardiff and Glamorgan Memorial Park and Crematorium is located near the Wenvoe Castle Golf Club, Barry, South Wales and has been designed to be in keeping with the Vale's surroundings, using, where possible, local materials and products such as Welsh slate and stone.
The memorial gardens offer memorialisation made exclusively from either Welsh lime or sandstone and so will blend perfectly with the surrounding beauty and rural aspect of the Vale.
The facility also offers traditional and natural burial. The natural burial section caters for families who wish for burial in a bio-degradable coffin in an unmarked grave, which is located by the use of a GIS tracking system. This form of burial is proving to be in greater demand than ever before.
The chapel seats 100 people and has the potential to stand and seat 200 by including the foyer space, and can potentially accommodate services of over 400 people on the site by piping the service outside under the porte-cochere. It may be used for cremation, burial or memorial services. Parking for 68 vehicles is available.
Within the chapel there is a hearing loop to assist those with hearing difficulties; a Obitus media system, which downloads music from anywhere in the world via the internet; an organ to accompany those wishing to sing hymns; a public address system; two plasma televisions for pre-recorded eulogies or silent photographic presentations during the service and web cam facilities for internet viewing for those unable to attend a service. A single projected image and committal lighting is also available free of charge – for more details, click here.
The subtle use of colour is intended to be sober and serene rather than depressing and morbid. Views from the huge picture window in the chapel are restful, rural and appropriate.
A funeral service may be a religious commitment to whichever faith. It may not be. Either way, for the bereaved family and friends it is a very sad and deeply personal experience. Therefore, it is essential that on the day they feel that they have the chapel to themselves and are not merely part of a tragic conveyor belt.
Service times are available at 1 hour intervals and can be extended upon request. Services can also be booked outside of normal hours and at weekends. The grounds, which include the memorial garden on the 20 acre site, will be open to the public all year round.
It is always our intention to give distinguished service in a beautiful setting. Our staff members are selected to ensure that our clients always get precisely that. Please approach any of them if you wish to ask about anything.
Mission
Memoria – Cardiff & Glamorgan Memorial Park Ltd's directors have over 90 years collective experience in looking after bereaved families. So we know that true success is not just measured by a successful profit and loss account but by the excellent standards of service and facility that the public have a right to receive. This facility is consequently dedicated to distinguished service in a beautiful setting.
When we incorporated Memoria in 2003 we adopted this mission statement and it has been our sincere intention to operate to it ever since: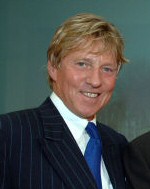 Howard Hodgson
Chief Executive Officer
"Memoria Limited has a mission to provide exceptional standards of service and facility to the bereaved families that use its Crematoria and Gardens of Remembrance. This is because it is not only commercially sensible to do so, but it is also an essential act of human decency towards people who have just lost a much-loved member of their family or friends. Bereavement is the price we must all pay for the joy of loving and being loved. The loss of a loved one is the most stressful, unhappy and traumatic experience that we will face in life.
We at Memoria realise that we are unable to eradicate such pain, but we also know it is our responsibility and duty to be as efficient, kind, respectful and polite as humanly possible to our clients at their time of grief and thereafter when they return to remember their cherished relatives or friends. Therefore it is our aim to provide immaculately clean and tidy facilities in tranquil and beautiful surroundings attended by people who are sincerely dedicated to our mission and who take a great pride in their work as a result."