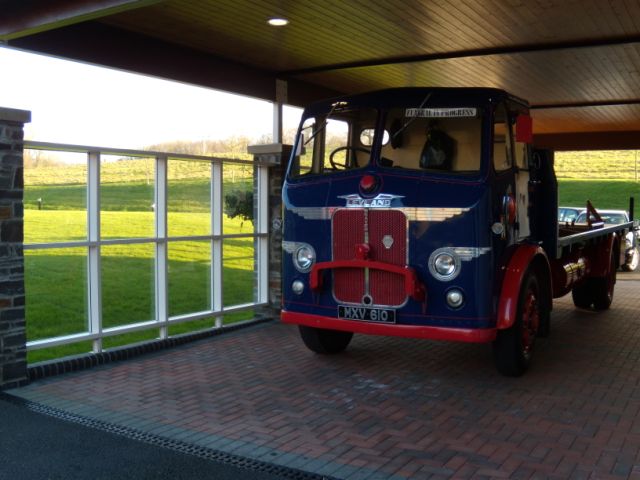 When I telephone a crematorium about the clearance under the porte cochere there is normally a delay whilst someone finds the tape measure. However, this wasn't the case at Cardiff and the Vale Crematorium, Jane Barnett, Manager, said, "9 feet" and I replied, "I'm relaxed because my Leyland Beaver is 8 feet 6 inches high."
Jane said that the clearance would be larger than I thought because the height under the porte cochere was actually 9 ft 3 inches and all the lights were countersunk. I laughed and told Jane that the clearance would be larger than she thought because my lorry is actually 8 ft 4 inches in the centre of the cab.
After the coffin was transferred off my lorry and the mourners were in the service, Jane introduced herself and explained that the site had been built into the hillside to replicate an Old Welsh Chapel.
The site has been well designed, the widths of the roadways are generous and there is a good separation between funeral vehicles entering the porte cochere and other vehicles.
Cardiff and the Vale appears to be in the country with long distance views, however, the site is just off the A4050 and I was back on the A48 through Cardiff in no time at all.
Article by D H Hall.